MobleyMD is recognized internationally as one of the top Facial Plastic Surgery practices in the US. Cosmetic Chin Augmentation
Dr. Mobley is proud to be a national leader in the area of chin and jawline enhancement. While the implants are often called "chin implants" they are more aptly described as "Anterior Jawline Enhancers". Modern chin implants wrap around the entire front of your jawbone (mandible) and create a pleasing new look to most of your jawline. Dr. Mobley is one of a select few surgeons in the country who is a national teacher for the Implantech company and teaches other surgeons from around the world and USA on his chin implant surgical techniques. Dr. Mobley is currently working with another Major company to develop his own custom shaped implant

SEE WHY PATIENTS FLY FROM ALL OVER THE US TO EXPERIENCE DR. MOBLEY AND HIS TEAM'S EXPERTISE IN FACIAL PLASTIC SURGERY.
Dr. Mobley is proud to lead the way in establishing Utah as a major destination hub for Facial Plastic Surgery. Whether you're from out of state or out of country, our Patient Care Team is dedicated to making your experience with us as simple, efficient and discreet as possible.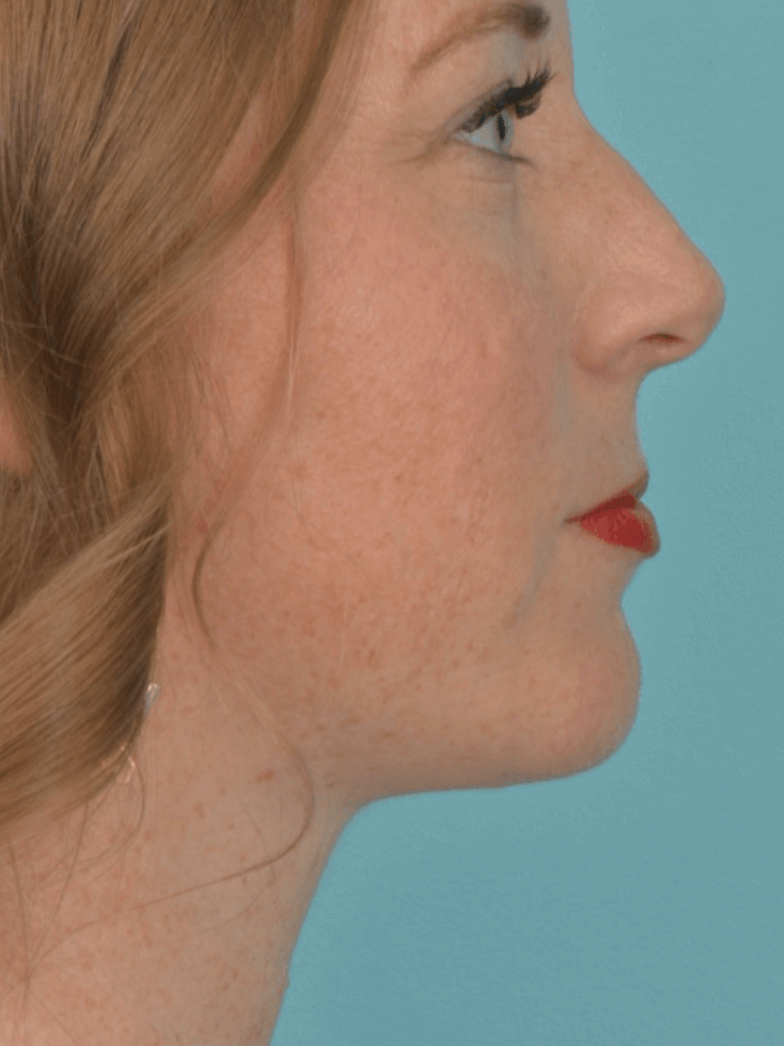 Chin Augmentations in Utah
Dr. Mobley is a national authority on Facial Plastic Surgery and is one of a few surgeons in the country selected to teach cosmetic chin implant surgery to other surgeons around the USA and the world. Dr. Mobley also performs 18x as many chin implants as the average plastic surgeon based on national data.
Chin Augmentation can add definition to a jawline, strengthen a weak chin, or tighten a neck wattle.  For some patients, a chin implant can add strength and give a more refined look. Dr. Mobley is an international leader in the technique of "custom chin implant carving". In this technique Dr. Mobley takes the time to custom carve your chin implant in real-time surgery. The end result is a 100% customized jawline that will more exactly enhance your jawline anatomy and the look you're seeking to achieve. This attention to detail is what sets Dr. Mobley apart from many other plastic surgeons.
When choosing a Utah Chin Augmentation surgeon, experience is key.  The chin and neck are the facial areas where surgeons have to be most knowledgeable about the anatomy (such as bones, nerves, and muscles of the jaw and neck area) and what can be realistically achieved. He is a well-known national authority on Facial Plastic Surgery with a particular emphasis on Chin Augmentation. Having perfected his surgical techniques he has been an invited lecturer to teach other surgeons internationally as well has having his innovations published in medical journals and textbooks.
He is one of 6 national teachers of cosmetic facial implant surgery and acts as an ongoing consultant to the Implantech Corporation teaching his implant techniques to surgeons from around the U.S. and around the world.  Dr. Mobley is double board-certified both as a head and neck surgeon (ABOto) and a facial plastic and reconstructive surgeon (ABFPRS). This gives our patients confidence in knowing they have chosen the most qualified, experienced surgeon for the best possible outcome.  
A chin implant can be a powerful cosmetic operation in that chin augmentation is one of the best "bangs" for one's dollar. The procedure itself can be performed in the office (keeping costs lower) but, at the same time, the addition of a cosmetic chin implant to the jawline can dramatically and positively improve the natural appearance of the neck and jawline for both men and women. Chin augmentation recovery time averages 7-10 days for most patients.
Why do people travel hundreds of miles for Dr. Mobley?
Mobley MD is a one-of-a-kind, unique center of excellence for chin augmentation. Nationally acclaimed Steven Mobley, MD has improved the facial appearance of politicians, sports figures, and other nationally known individuals. He has also helped improve the lives of people nationwide from doctors, to soccer moms, and business executives.
Dr. Steven Mobley has been featured on Inside Edition, Good Morning America, People and Cosmopolitan magazines. Dr. Mobley has over 20 years of experience and has positively transformed thousands of patients nose, eyes, ears, and necklines. Mobley MD Facial Plastic Surgery attracts patients from all over the world and all walks of life. We invite you to experience the difference for yourself.
SHOULD I CONSIDER A CHIN AUGMENTATION?
As we get older, certain changes occur in the jaw and neck area. You may be bothered by a loss of definition of the jaw-line, a weak chin, or a wattle in the neck area. Chin augmentation, sometimes in conjunction with neck liposuction and chin implants, can reverse these effects of age.
COMMON REASONS FOR CHIN AUGMENTATION:
Loose skin
Loss of definition
Weak chin or jawline
Early jowls forming along the chin and jawline
DR. MOBLEY WILL BUILD A CURATED PLAN FOR YOUR SURGERY
During your consultation with Dr. Mobley, the two of you will come up with the optimal plan to enhance your chin and jaw area while emphasizing a refreshed and natural look. Chin surgery can be combined with other lifting procedures as well as skin resurfacing to provide optimal rejuvenation.
AN OFFICE INSPIRED BY INNOVATION
Experience our state of the art facility in the heart of Utah's Medical Corridor!
Mobley MD Facial Plastic Surgery office was built from the ground up and designed specifically for the patient experience. Our patients have exclusive access to Millcreek Surgical Suite, a AAASF nationally certified center that provides an unparalleled experience for discerning cosmetic patients. Located steps away from Utah's renowned St. Marks Hospital, our office houses our state of the art surgical facility and our boutique medical spa, BeautyNow.