MobleyMD is recognized internationally as one of the top Facial Plastic Surgery practices in the US. Blepharoplasty (Lower Eyelid Surgery) in Utah
Whether you are looking to improve your vision or take years off your appearance, Dr. Mobley has the expertise to give you the effect you desire.
SEE WHY PATIENTS FLY FROM ALL OVER THE US TO EXPERIENCE DR. MOBLEY AND HIS TEAM'S EXPERTISE IN FACIAL PLASTIC SURGERY.
Dr. Mobley is proud to lead the way in establishing Utah as a major destination hub for Facial Plastic Surgery. Whether you're from out of state or out of country, our Patient Care Team is dedicated to making your experience with us as simple, efficient and discreet as possible.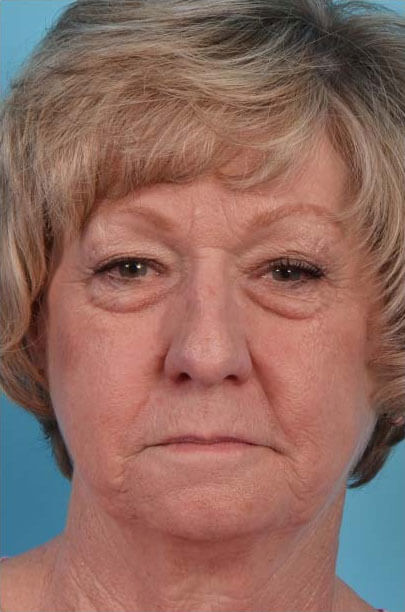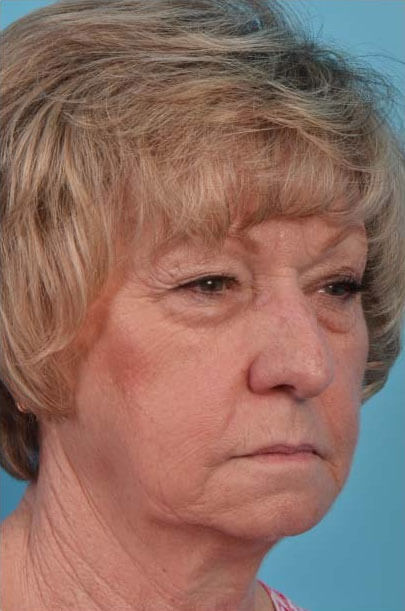 Why do people travel hundreds of miles for Dr. Mobley?
Mobley MD is a one-of-a-kind, unique center of excellence for eyelid surgery. Nationally acclaimed Steven Mobley, MD has improved the facial appearance of politicians, sports figures, and other nationally known individuals. He has also helped improve the lives of people nationwide from doctors, to soccer moms, and business executives.
Dr. Steven Mobley has been featured on Inside Edition, Good Morning America, People and Cosmopolitan magazines. Dr. Mobley has over 20 years of experience and has positively transformed thousands of patients nose, eyes, ears, and necklines. Mobley MD Facial Plastic Surgery attracts patients from all over the world and all walks of life. We invite you to experience the difference for yourself.
Lower Eyelid Surgery in Utah
Dr. Steven Mobley is a national thought leader in facial plastic surgery including cosmetic surgery of the lower eyelids. He has written many national book chapters as well as lectured on eyelid surgery extensively.
In almost no other area of facial plastic surgery is decision making and procedure selection as crucial as it is than in cosmetic lower eyelid surgery. With over 20 years of experience, Dr. Mobley has developed a unique ability to create a custom surgical "recipe" for each patient to ensure the patient has the best possible and most natural looking result.
At the start of every patient's consultation, high quality clinical photos will be taken and Dr. Mobley will sit with you and go through a complete analysis of your lower eyelid anatomy.
Many patient's seeking cosmetic lower eyelid surgery are actually unaware that one of the more common anatomical changes making your lower eyes look older is the loss of youthful facial volume along the upper eye bone (medically called the "orbital rim" bone). As we age, typically starting in the late 30s to mid 40s we often begin to lose volume along the orbital rim. As this occurs, our lower eyes can look more sunken- a condition we refer to as lower eyelid hollow.
Orbital Rim Hollow
As we lose volume along the orbital rim, the lower eye can look sunken and sometimes gaunt- a condition referred to as orbital rim hollow. This is one of the more predictable signs of aging in the lower eye that starts to tell the world we are no longer in our 30s. One of the most time-tested and reliable way to address this orbital rim hollow is to perform a cosmetic fat transfer to the area where the lower eye meets the upper cheek. Quite commonly, a cosmetic fat transfer to the upper cheek area may be added to your surgical recipe to get a custom result curated exactly for your cosmetic anatomy and according to your cosmetic goals.
With over 2 decades of experience, Dr. Mobley will use his artistic eye combined with delicate touch to carefully replace some of the lost fat and facial volume along your orbital rim to create a full, smooth, and more youthful looking lower eye and cheek area.
Fat "Bags"
Deciding how to handle lower eyelid fat bags is another crucial factor Dr. Mobley will consider when coming up with an ideal surgical recipe for your lower eyelid concerns. Bags in the lower eyelids can most often be removed through a small incision hiden just inside the pink of the lower eyelid. For some patients, their ideal recipe may include the removal of the fat bags through a fine incision in the skin just under the lower eyelid lashes. The lashes provide further camouflage to keep this incision well hidden. During your consultation, Dr. Mobley will go over with you the pros and cons of the different approaches on how to handle your fat bags (if you have them) and will explain exactly how he came up with a recipe crafted specifically for you.
Lower Eyelid Skin
The skin of the lower eyelids is some of the finest skin on the human body and as such must be handled with an exacting delicate surgical technique to avoid a pulled or unnatural lower looking eyelid. Dr. Mobley offers a variety of techniques to address this skin based on your goals and your specific cosmetic anatomy.
Younger patients, for example, will often have an optimal cosmetic result on the skin aspect of their lower eyelid procedure by simply adding a cosmetic chemical peel or laser treatment. Some younger patients will not even need anything done to address the skin and perhaps will simply have their "bags" or "hollow" addressed as part of their surgical recipe.
If there is more excessive amounts of skin underneath the lower eyelashes, such as in slightly older patients, then often hiding a very fine incision placed just under the lower eye lashes, is an excellent way to remove this skin. The lashes provide further camouflage to keep this incision well hidden. If you have excessive amounts of lower eyelid skin, Dr. Mobley will go over with you in detail how to best removed and at the same time minimize any risks of an unnaturally pulled-too-tight look. One of the more concerning mistakes that can occur in lower eyelid skin removal is the removal of too much skin resulting in the lower eyelid looking tugged down- a condition call "ectropion". In over 20 years of performing cosmetic lower eyelid surgery, Dr. Mobley has never caused an ectropion- a fact that speaks to his attention to detail and his desire to give each person a natural looking result without over-doing the cosmetic procedure.
Putting it all together for a surgical recipe unique to YOU.
It has taken Dr. Mobley over 20 years of surgical experience to get to a point where he can curate an exact surgical recipe for each individual patient in accord with their cosmetic goals. In Dr. Mobley's philosophy, the key to a successful cosmetic lower eyelid surgery is to not ask for too much from any one procedure- Don't take out too much fat. Don't replace too much fat. Don't take out too much skin. Don't leave too much skin behind. Letting each individual procedure contribute to a portion of your unique surgical recipe will allow for a beautiful result while greatly minimizing the risks of poor healing or getting an unnatural looking result. With over 20 years of experience, Dr. Mobley can find the right combination of procedures to address your lower eyelid concerns, be they bags, a sunken or hollow look, weathered skin, or excessive skin in the lower eyelid area. All this will be covered in your consultation and explained to you in detail by Dr. Mobley when you come in for your consultation.
Other related procedures may include the following:
SHOULD I CONSIDER LOWER EYELID (BLEPHAROPLASTY) SURGERY?
There are many reasons to consider cosmetic surgery of the lower eye area. The most common conditions treated are puffiness and bags, hollow, and improving the look and texture of the lower eyelid skin.
COMMON REASONS FOR BLEPHAROPLASTY:
Loose or puffy skin
Bags
Dark areas or Hollows
Sun Damaged/ "crepe-paper-like" skin
DR. MOBLEY WILL BUILD A CURATED PLAN FOR YOUR SURGERY
During your consultation with Dr. Mobley, the two of you will come up with the optimal plan to enhance your lower eyelids while emphasizing a refreshed and natural look. Lower eyelid surgery can be combined with other enhancing procedures such as cosmetic fat transfer, neck liposuction, and face-lifting to provide optimal & balanced rejuvenation for some patients.
AN OFFICE INSPIRED BY INNOVATION
Experience our state of the art facility in the heart of Utah's Medical Corridor!
Mobley MD Facial Plastic Surgery office was built from the ground up and designed specifically for the patient experience. Our patients have exclusive access to Millcreek Surgical Suite, a AAASF nationally certified center that provides an unparalleled experience for discerning cosmetic patients. Located steps away from Utah's renowned St. Marks Hospital, our office houses our state of the art surgical facility and our boutique medical spa, BeautyNow.