MobleyMD is recognized internationally as one of the top Facial Plastic Surgery practices in the US. Cosmetic Fat Transfer
in Utah
The process of cosmetic fat transfer can restore a much more youthful volume to the cheekbones, lower eyelid areas, temples, and basically any facial area. Explore this innovative procedure today with Dr. Steven Mobley.

SEE WHY PATIENTS FLY FROM ALL OVER THE US TO EXPERIENCE DR. MOBLEY AND HIS TEAM'S EXPERTISE IN FACIAL PLASTIC SURGERY.
Dr. Mobley is proud to lead the way in establishing Utah as a major destination hub for Facial Plastic Surgery. Whether you're from out of state or out of country, our Patient Care Team is dedicated to making your experience with us as simple, efficient and discreet as possible.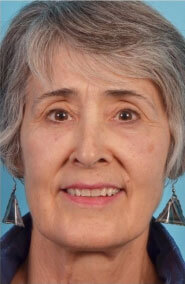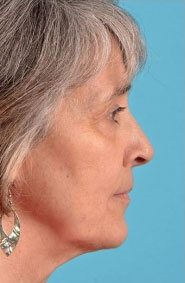 Why do people travel hundreds of miles for Dr. Mobley?
Mobley MD is a one-of-a-kind, unique center of excellence for cosmetic fat transfer. Nationally acclaimed Steven Mobley, MD has improved the facial appearance of politicians, sports figures, and other nationally known individuals. He has also helped improve the lives of people nationwide, from doctors, to soccer moms, and business executives.
Dr. Steven Mobley has been featured on Inside Edition, Good Morning America, People and Cosmopolitan magazines. Dr. Mobley has over 20 years of experience and has positively transformed thousands of patients nose, eyes, ears, and necklines. Mobley MD Facial Plastic Surgery attracts patients from all over the world and all walks of life. We invite you to experience the difference for yourself.
Cosmetic Fat Transfers in Utah
One of the most exciting evolutions in cosmetic facial surgery over the last decade has been cosmetic fat transfers. A rapidly growing facial rejuvenating procedure, the process of cosmetic fat transfer can restore a much more youthful volume to the cheekbones, lower eyelid areas, temples, and basically any facial area.
Although not a perfect analogy, facial aging can be thought of as similar to a deflating balloon. Young faces are taut, both in the skin and also in the volume filling that skin. Younger faces have round, full cheeks, soft eyebrows and full temples. As we get older, we tend to deflate like a balloon and this has two main consequences on our appearance that make us look older. One, our faces and necks become saggy in a vertical sense, with the skin dropping downward from the constant pull of gravity. However, facial sag is only half of the reason we look older. Older faces also lose volume in the cheeks, mid-face, temples and around the lower eyes. Cosmetic Fat Transfers can naturally restore a more volume-appropriate youthful appearance.
Dr. Mobley has performing cosmetic fat transfer for about as long as he has been in practice since 2002. He has performed hundreds of cases, mostly for cosmetic purposes but occasionally using his techniques to help reconstruct the faces of gun shot victims, cancer survivors and victims of other traumas such as dog bites. No other surgeon brings the unique breadth of experience that Dr. Mobley will bring to your cosmetic fat transfer. Remember, Dr. Mobley performs 14 times more cosmetic fat transfers than the average plastic surgeon based on national data.
Several decades ago the surgical emphasis on facial rejuvenation was placed on pulling skin tighter. This often led to an unnatural wind-blown or overly tightened look. The widespread acceptance of cosmetic fat transfers has made it possible for surgeons to not only make the face look younger with tightening, but ALSO look younger by enhancing the face with fullness and natural rounding. The most popular areas tend to be the cheekbones, lower eyelids and temples.
Cosmetic fat injection transfers can be performed in the operating room setting, but because they are a minimally invasive procedure, they can also be performed in the office setting. For some patients, this provides them with excellent cosmetic rejuvenation without the added cost of being in the operating room.
Cosmetic fat transfers are frequently added on to other rejuvenation procedures such as:
SHOULD I CONSIDER COSMETIC FAT TRANSFER?
It is important for you to be in relatively good health and realistic as to what this procedure can and cannot do for you. If you are quite lean and athletic in build then you may not have enough fat to act as a donor material. Fortunately for those individuals, there are other excellent choices such as Cosmetic Injectables and Sculptra. Dr. Mobley will thoroughly discuss your options and help you determine the choices best for you at your consultation.
COMMON REASONS FOR A COSMETIC FAT TRANSFER:
Bags and/or dark circles under your eyes
Deep facial creases
Hollow cheeks
Sunken temples
DR. MOBLEY WILL BUILD A CURATED PLAN FOR YOUR SURGERY
During your consultation, Dr. Mobley will examine you and use computer morphing software to give you an idea of how your new face will look. Your surgical plan is tailored to address your unique cosmetic concerns.
AN OFFICE INSPIRED BY INNOVATION
Experience our state of the art facility in the heart of Utah's Medical Corridor!
Mobley MD Facial Plastic Surgery office was built from the ground up and designed specifically for the patient experience. Our patients have exclusive access to Millcreek Surgical Suite, a AAASF nationally certified center that provides an unparalleled experience for discerning cosmetic patients. Located steps away from Utah's renowned St. Marks Hospital, our office houses our state of the art surgical facility and our boutique medical spa, BeautyNow.