MobleyMD is recognized internationally as one of the top Facial Plastic Surgery practices in the US. Don't let issues with your nose define you or the way you look, feel or breathe. Nasal Septum Surgery is one of the most advanced methods of septoplasty (nasal-septal reconstruction), and Dr. Mobley is a skilled surgeon and leader in the field of Nasal Surgery.
SEE WHY PATIENTS FLY FROM ALL OVER THE US TO EXPERIENCE DR. MOBLEY AND HIS TEAM'S EXPERTISE IN FACIAL PLASTIC SURGERY.
Dr. Mobley is proud to lead the way in establishing Utah as a major destination hub for Facial Plastic Surgery. Whether you're from out of state or out of country, our Patient Care Team is dedicated to making your experience with us as simple, efficient and discreet as possible.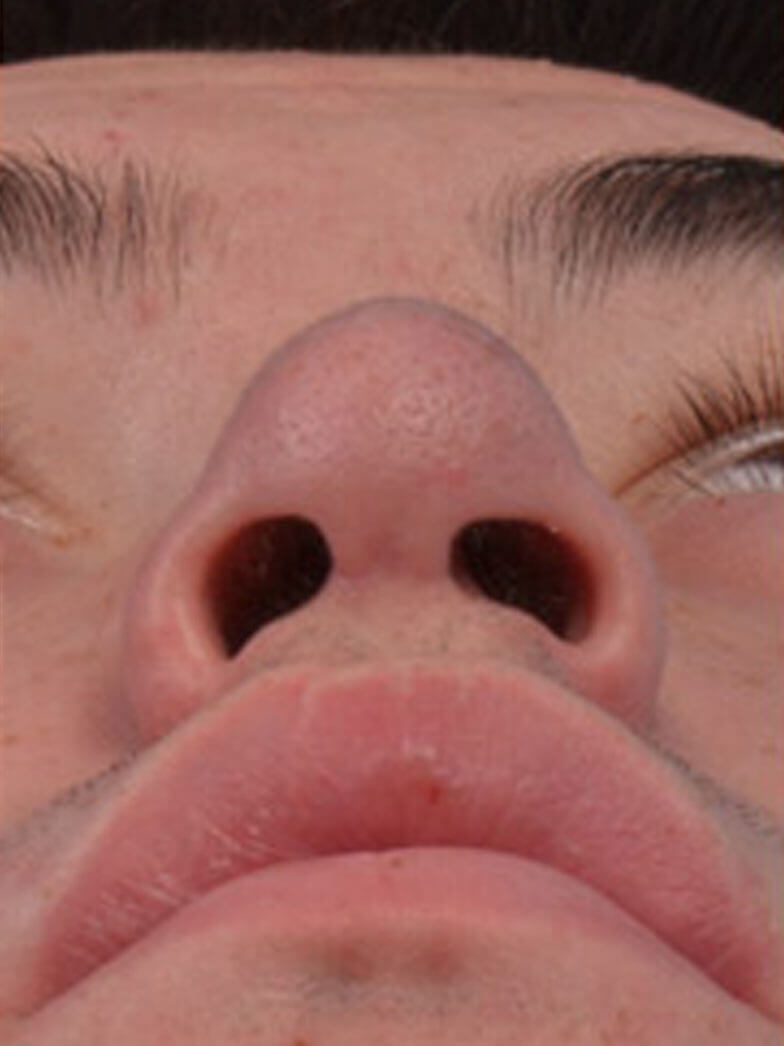 Why do people travel hundreds of miles for Dr. Mobley?
Mobley MD is a one of a unique center of excellence for eyelid and brow transformation. Nationally acclaimed Steven Mobley, MD has improved the facial appearance of politicians, sports figures, and other nationally known individuals. He has also helped improve the lives of people from all walks of life, from doctors, to soccer moms, and business executives.
Dr. Steven Mobley has been featured on Inside Edition, Good Morning America, People and Cosmopolitan magazines. Dr. Mobley has over 20 years of experience and has positively transformed thousands of patients nose, eyes, ears, and necklines. Mobley MD Facial Plastic Surgery attracts patients from all over the world and all walks of life. We invite you to experience the difference for yourself.
Dr. Mobley's entire career has focussed on helping patients with their nasal breathing
Whether you are from Salt Lake City, Ogden, Provo, Idaho, Wyoming, or outside the Mountain West, Steven Mobley, MD is committed to providing the highest quality and most personal care for you and the health of your nose. Dr. Mobley is a national authority on Nasal Septum Surgery, and brings over two decades of experience to every patient he cares for.
We understand how a poorly functioning nose can have a significant impact on your quality of life. The decision on who you should trust to operate on your nose is critical, and we invite you to learn more about Dr. Mobley's passion for clearing his patients' stuffy noses, restoring comfort, and fixing aesthetic deformities caused by a deviated nasal septum.
A national leader in functional nasal surgery
Whether you are a routine case or a complex case, we give each patient a tremendous amount of personal care and attention. As an Adjunct Associate Professor of Surgery at the University of Utah (now in private practice) Dr. Mobley has been an invited lecturer throughout the United States, Canada, Mexico, and Europe where he has taught his advanced nasal surgery techniques. He has authored over 40 medical papers and over 15 medical textbook chapters constantly sharing his advanced techniques with the medical community.
At Mobley MD one of our primary focuses is on restoring (or maintaining) normal nasal airflow and function. We do frequently care for patients who wish to combine this with additional elective cosmetic rhinoplasty surgery. These procedures are easily combined, and Steven Mobley, MD, routinely performs 14X more cosmetic nasal surgery than most cosmetic surgeons, and 40% more nasal surgeries than most Facial Surgeons.
Other related procedures may include the following:
PUBLICATION RESOURCE CENTER
Find out why America's Facial Plastic Surgeons are learning the art of Functional Nasal Surgery from techniques created and evolved by Dr. Mobley.
As one of America's top authorities on Functional Nasal Surgery, Dr. Mobley views nasal surgery as not just a form of science, but also, a form of art. In addition to lecturing across North America and Europe on the subject, Dr. Mobley has written internationally recognized medical journals detailing the intricacies of his own functional nasal repair methods. These publications, in addition to the lectures he gives, help teach other Facial Plastic Surgeons around the world about the surgery's best practices, as well as the fine art that is Functional Nasal Surgery, and the restoration of easy breathing.
Many of Dr. Mobley's patients are pleased to learn that insurance companies will often pay for this type of surgery when it is done to improve vision. As a leading facial plastic surgeon in Utah, Dr. Mobley specializes in Functional Eyelid and Brow Surgery and will work to ensure your eyelid surgery improves the beauty of your face.
In some cases insurance companies may cover all or parts of the surgery that are performed to improve nasal breathing. We will go over all of your options with you during your consultation. Since 2002, Dr. Steven Mobley has improved the lives of thousands of people suffering from nasal dysfunction. From soccer moms, to former the Utah Governor and professional athletes and olympians, Dr. Mobley has dedicated his career to giving people the quality of life that comes with a well-functioning nose.
Learn more about how Dr. Mobley has helped educate Facial Plastic Surgeons on the art of Functional Nasal Surgery by browsing and downloading some of his published works.
Extracorporeal Septoplasty: Assessing Functional Outcomes
This Landmark article in the leading Plastic Surgery medical journal outlines many of Dr. Mobley's original techniques used to correct some of the most complex septal deformities.
Extracorporeal Septoplasty: Complications and New Techniques
This key medical journal publication explains the high success rate of Dr. Mobley's surgical cases of complex nasal-septum correction. Dr. Mobley takes on many cases that other surgeons deem non-correctable.
AN OFFICE INSPIRED BY INNOVATION
Experience our state of the art facility in the heart of Utah's Medical Corridor!
Mobley MD Facial Plastic Surgery office was built from the ground up and designed specifically for the patient experience. Our patients have exclusive access to Millcreek Surgical Suite, a AAASF nationally certified center that provides an unparalleled experience for discerning cosmetic patients. Located steps away from Utah's renowned St. Marks Hospital, our office houses our state of the art surgical facility and our boutique medical spa, BeautyNow.