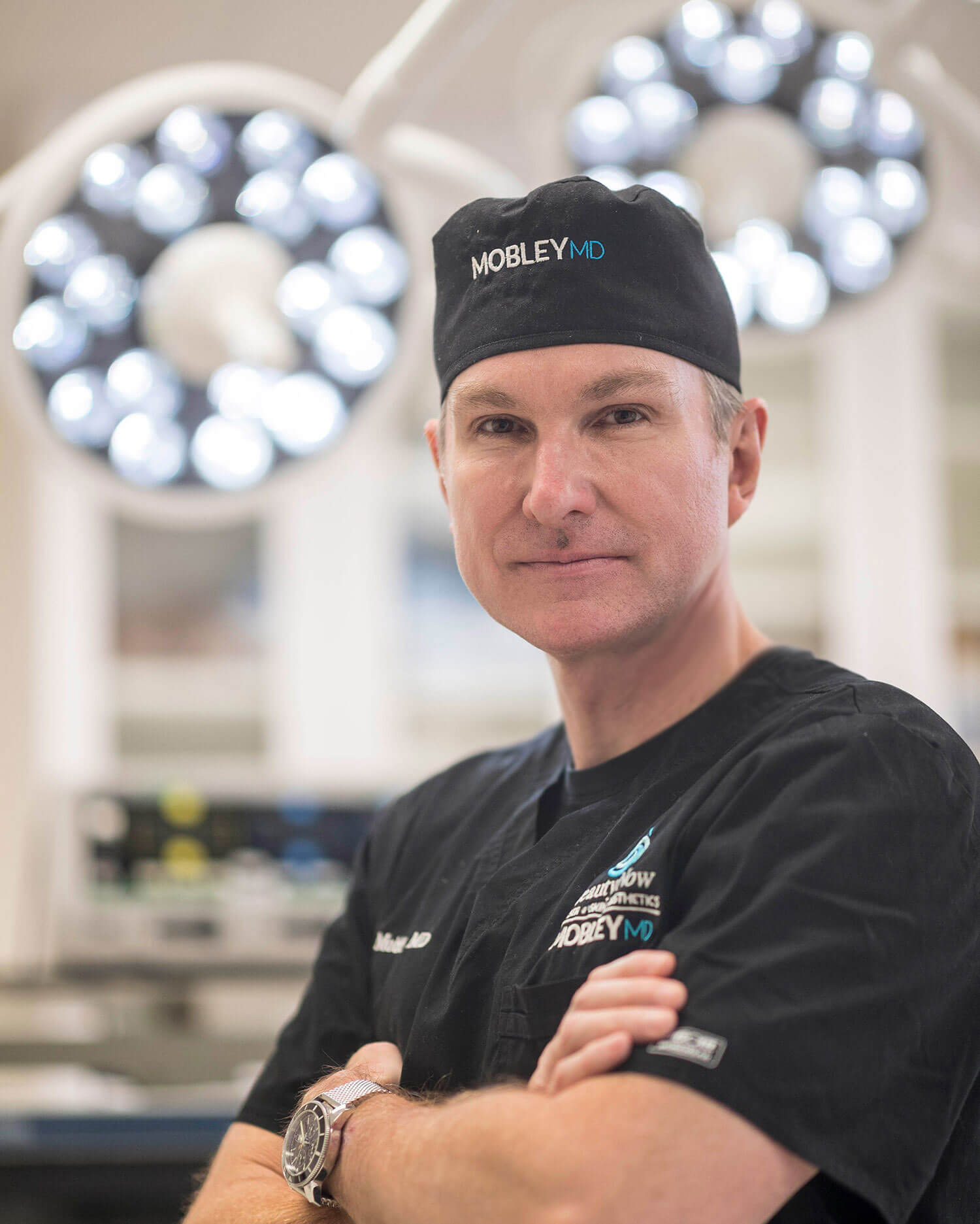 Why the element of artistry in nasal reconstruction is so important to me.
When I was a senior resident in surgical training in Miami, I always thought the reconstruction of a person's face was one of the most noble aspects of being a Facial Plastic & Reconstructive Surgeon. Far too often, the media hypes the cosmetic side of my field from shows like Nip Tuck to Botched. While I greatly enjoy the busy cosmetic part of my practice, there is something special and extra that comes from nasal reconstruction. I understand the desire that people have that they just want to look normal and look like themselves after a battle with skin cancer has disrupted their life.
When you think about it, the human nose is the centerpiece of our faces… when it looks "irregular", it can make one have less optimal social interactions and just feel self-conscious in general.
Forehead flap surgery is what solidified my desire to be a Facial Plastic Surgeon over 20 years ago. I have always been passionate about the operation, and I understand that it can be one of the most challenging mixes of a highly complex and technical operation, along with a tremendous amount of artistry and skill. My desire is to help each patient return to a normal life after skin cancer, and I would be honored to help you if you are struggling with skin cancer on the nose or any part of your face.
MobleyMD is recognized internationally as one of the top Facial Plastic Surgery practices in the US. Pioneering the art of Nasal Reconstruction
Many of the surgical principles used by the world's leading Facial Plastic Surgeons have derived from Dr. Mobley's research and development in the field of Forehead Flaps.
Medical School: University of Texas Health Science Center at Houston (1991-1995)
Fellowship: Molecular Biology and Gene Therapy, University of Texas M.D. Anderson Cancer Center (1995-1996)
Internship General Surgery: University of Miami Jackson Memorial Hospital (1996-1997)
Residency: Otolaryngology-Head and Neck Surgery, University of Miami Jackson Memorial Hospital (1997-2001)
Fellowship: Facial Plastic and Reconstructive Surgery, University of Illinois at Chicago College of Medicine (2001-2002)
Board Certification: American Board of Otolaryngology (2002) American Board of Facial Plastic and Reconstructive Surgery (2005)
Dr. Mobley has received some of the finest training in the nation that has culminated with him being one of America's most noted experts in the field of Facial Plastic & Reconstructive Surgery  Following his medical school training at the University of Texas @ Houston Dr. Mobley did an additional 1 year Research Fellowship at the prestigious M.D. Anderson Cancer Center. In this year he as under the mentorship of renowned Head & Neck Surgeon Dr. Gary Clayman while Dr. Mobley participated in molecular biology and gene therapy research.
Following M.D. Anderson, Dr. Mobley matriculated to the University of Miami Jackson Memorial Hospital where his passions for complex nasal surgery and reconstruction were fostered by nationally known Facial Plastic Surgeon Richard E. Davis, MD. Dr. Davis was the first surgeon to teach Dr. Mobley full time about complex nasal reconstruction and particularly forehead flap surgery and was a key influence for Dr. Mobley to seek further study in this highly technical area of Facial Plastic & Reconstructive Surgery.
The capstone of Dr. Mobley's training in forehead flap surgery was to train under one of the original 3 "masters" of the operation; specifically, Dr. Gary Burget, MD, FACS in Chicago, IL. Dr. Burget as a key mentoring figure in Dr. Mobley's fellowship training during his year at the University of Illinois at Chicago. Monthly intense surgical sessions with Dr. Burget forever sealed Dr. Mobley's dedication to become the next generation master of this most challenging operation.
Over the past 14 years Dr. Mobley has dedicated a significant portion of his professional life to develop new and innovative techniques for complex forehead flap nasal reconstruction. He has been an invited alumni speaker at the University of Miami where Dr. Mobley has inspired younger surgeons to learn his techniques and continue the quest for excellence in this field. Dr. Mobley has spoken numerous times at national meetings on the topic and has even been an invited speaker in Canada and Germany. Several of his key publications have evolved around the artistic and engineering principles of "elegant solutions" and how they apply to complex forehead flap nasal reconstructions.
Other related procedures may include the following:
AN OFFICE INSPIRED BY INNOVATION
Experience our state of the art facility in the heart of Utah's Medical Corridor!
Mobley MD Facial Plastic Surgery office was built from the ground up and designed specifically for the patient experience. Our patients have exclusive access to Millcreek Surgical Suite, a AAASF nationally certified center that provides an unparalleled experience for discerning cosmetic patients. Located steps away from Utah's renowned St. Marks Hospital, our office houses our state of the art surgical facility and our boutique medical spa, BeautyNow.